Ministers: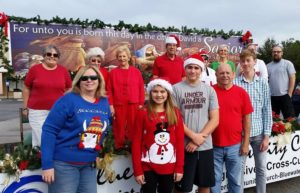 All members of Bluewater Community Church are ministers in their lives. We believe that participating in a church equips and encourages people to live their faith through the daily lives.
Pastor:
Rev. Dr. Dean Allen has served as Pastor of Bluewater Community Church since August 2016.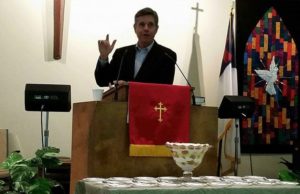 Dean is a native of South Carolina and has served as pastor of churches in Indiana, Massachusetts, and South Carolina. Dean received his BA degree from Furman University, his MDiv degree from Southern Seminary, and his PhD degree from Boston University. He was ordained by his home church, First Baptist Church in Fort Mill, SC, more than twenty-five years ago, and he has ministerial standing within the American Baptist Churches, USA.
In addition to serving as pastor, Dean has been a seminary faculty member and Dean at Andover Newton Theological School and Central Seminary. Currently, Dean is a professor at Northwest Florida State College, teaching philosophy, ethics, and religion. Dean's wife also is an ordained minister, and they have two children.
Beyond the local church, Dean has served on boards with the Cooperative Baptist Fellowship and the Baptist World Alliance. He has published one book, articles, sermons, and book chapters in print and online formats. His hobbies include exercise, enjoying the beaches of the Emerald Coast, cooking, reading, sports, and travel. In 2014-2015, Dean and his family took a round-the-world trip living on six continents in ten months.
Dean teaches an adult Sunday School class each week, and he works with lay leaders to plan and lead weekly worship. His sermons follow the Revised Common Lectionary and are designed to help hearers learn about the original settings of Scripture and applying those lessons in their daily lives.